!Google Analytics>
Louisiana Golfer's Paradise: The Audubon Golf Trail by rt tulley with Foreword by David Toms; 204 pp; 11x11"; hard bound with dustcover; index; full color.
Some of the proceeds from the sale of this book will be donated to the David Toms Foundation and will be used to help abandoned, underprivileged, and abused children by giving them programs to improve their career choices, character, and self esteem. For more information: www.davidtoms.com.
| | Purchase |
| --- | --- |

rt tulley has teamed with anne wolfe to create a
children's book of wacky, funny, and sometimes serious and 
motivational poetry for the child in us all.


Click to order:
When I Grow Up
$14.95
________________________________________________________________________________________________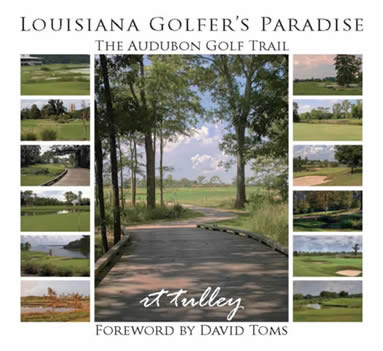 Regular Price: $49.99 - (plus S/H and tax if Louisiana resident)
Zurich Classic Special: $29.99 (40% discount)
Click to order:
Louisiana Golfer's Paradise: The Audubon Golf Trail
$29.99
© 2016 Cypress Tree Publishing P.O. Box 45525 Baton Rouge, LA 70895
Phone: 225-272-7791