rt tulley is a clinical chemist by training but has been an avid golfer and photographer most of his life. His love for photography and golf course architecture have coalesced in this book. An adopted Louisiana native "who saw the light" at the early age of 12, he has a true love for the bayou state. He is a graduate of Broadmoor High School in Baton Rouge, where he played on the golf team. After high school he obtained undergraduate and graduate degrees in biochemistry from LSU and the University of Texas at Austin, respectively, and a doctoral degree in Pathology from the LSU Medical Center in New Orleans. After a career in clinical chemistry, rt is establishing his second career as a photographer and publisher with the publication of this book. He is the author of many scientifically-related publications. This is his first published book of photography.
rt tulley
author of Louisiana Golfer's Paradise: The Audubon Golf Trail © 2011
Reprints of many of the photos in Louisiana Golfer's Paradise: The Audubon Golf Trail and others may be ordered through www.rttulleyphotography.com.
| | Authors |
| --- | --- |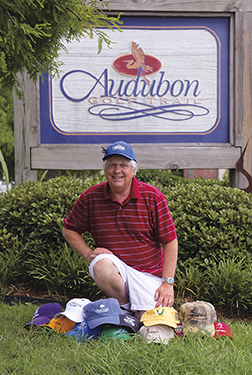 rt tulley has teamed with anne wolfe to create a children's book of poetry illustrated by Anne Wolfe.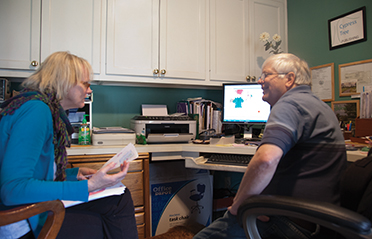 anne wolfe & rt tulley
illustrator/author of When I Grow Up
About the Illustrator
Anne Wolfe is a native of Ramsbottom, England. In 1999, she moved to Baton Rouge, Louisiana where she is a stained glass artist and book illustrator. Anne has added her especially unique aspect of creativity and "quirkiness" as she likes to call her work for this book.
About the Author
RT Tulley is a native Hoosier, hailing from Edinburg, Indiana, where he spent
much of his youth getting in trouble, somehow not self destructing, and living
through much of the poetry shared in this book. He now resides in Baton Rouge, Louisiana, where he is a Clinical Chemist for serious "grown up" work but uses poetry to escape and express his whimsical and "pre grown up" side. He is the author and photorgrapher for another escape book: Louisiana Golfer's Paradise: The Audubon Golf Trail, also published by Cypress Tree Publishing.
© 2016 Cypress Tree Publishing P.O. Box 45525 Baton Rouge, LA 70895
Phone: 225-272-7791