The Audubon Golf Trail, established in 2001, was one of the first state golf trails in the US. The courses are independently operated but The Trail is managed by the Louisiana Department of Culture, Recreation and Tourism. In keeping with its namesake, John J. Audubon, each course serves as a sanctuary to multitudes of indigenous wildlife. Twelve member golf courses constitute the Trail, which are located geographically across the entire state of Louisiana. Ranging from Louisiana swampland courses to those spread atop rolling wooded hills, the courses of the Trail are sure to challenge and satisfy any golfer. Louisiana Golfer's Paradise: The Audubon Golf Trail, with text and photos by rt tulley, is the first book dedicated to the Trail. It is comprehensive in covering all aspects of the Audubon Golf Trail, including information about each golf course, their architects, and descriptions of notable holes. Also covered are interesting facts about each golf course location and some exciting things to do other than golf. The book consists of more than 300 beautiful full color and black and white photographs taken by the author. This book makes a wonderful gift and can be featured in a prominent location on a coffee table or bookshelf and serve as an informative reference to The Audubon Golf Trail.
Special Price: $29.99

<<- click on logo to order
What They Are Saying About Louisiana Golfer's Paradise:
Mimi Nothacker, Adult Program Librarian, St. Tammany Parish Library, Covington, LA, October 17, 2012.

"I enjoyed meeting you, your wife and friend last night at the Slidell library. The audience members trulyappreciated your presentation of the beautiful golf courses of the Audubon Trace. Your book is a beauty.  Thank you for your program."


Howard Coy, Director, Vernon Parish Library, September 18, 2012.

"Thank you for your wonderful program. I am still blown away at the quality and beauty of your photographs. I remember cataloging the book, and I stopped to look at the pictures, and seeing them on the screen brought out detail. I just never knew we had these beautiful treasues in our state."
George Morris, The Advocate, November 20, 2011.

"This book is a combination coffee table book, as well as a fairly comprehensive description of all golf courses that make up the golf trail. The first aspect will appeal to golfers interested in checking out these courses, which touch all four corners of the state, while the latter is designed for those who enjoy the beauty a golf course can create. A number of the photos are outstanding..."
Annabelle M. Armstrong, author of Historic Neighborhoods of Baton Rouge, The History Press, 2010. September 15, 2011.

"YOUR BOOK ON THE AUDUBON GOLF TRAIL is absolutely stunning. You are an excellent photographer and writer."
Mendy Richard, Crime Lab Manager, Louisiana State Police Crime Lab, Baton Rouge, LA, August 14, 2011.

"Love it! Well done."

Liza Milner, Baton Rouge, LA, July 27, 2011.

"I bought a copy of Richard's book today.I never realized we went to school with a C.C. Lockwood! The photography is beautiful, and I loved the descriptions of the history and locations of each golf course. He also has commentary on some of the holes on the different courses.The book has much more photography and narration than you usually find in that type book. Great Job Richard!"

Sylvia Hanson, Baton Rouge, LA July 7, 2011.

"This is a great coffee table book or a gift for the golfer who has everything. It is informative and has great pictures of the golf courses."

Linda Higgins, Lake Worth, FL, July 6, 2011.

"What a wonderful accomplishment; I've known RT since we were 15 and this expression of his creativity doesn't surprise me at all."

Eric Kaspar, Director of Golf, Black Bear Golf Club, Delhi, LA, May 31, 2011.

"I received the book today. Thank you! It is very beautiful and impressive, and a very nice piece for the Audubon Golf Trail. Congratulations!"

Gay McCoy, Houston, TX, May 23, 2011.

"My book came today and I have been reading it and loving it. I haven't "paged" through it because I'm reading it page by page. The photographs are wonderful, and I'm really surprised by the text: Wow!"

Stacey Roussel, Manager, Clinical Chemistry Core Laboratory, Pennington Biomedical Research Center, Baton Rouge, LA, May 19, 2011.

"These pictures are fabulous!! You are truly talented in this artistic expression."
| | Catalogue |
| --- | --- |
NEW BOOK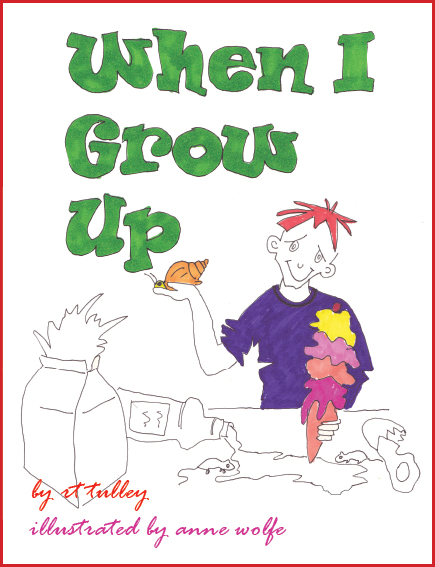 Poetry for the Child in Us Al
l
Click on book to look inside
Click on book to look inside
lso by rt tulley, a great coffee table book
For your favorite golfer: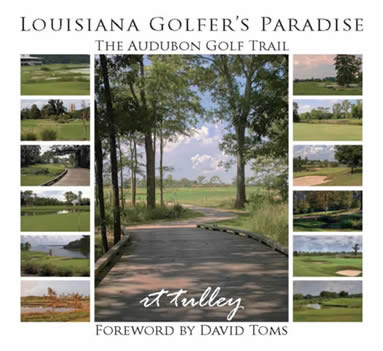 Click on book to look inside
© 2016 Cypress Tree Publishing P.O. Box 45525 Baton Rouge, LA 70895
Phone: 225-272-7791